Gods, Monsters, and the Lucky Peach will be out in a week! I'm so excited for people to read it. It's already getting some very enthusiastic reviews, so I have high hopes it'll get good reader love.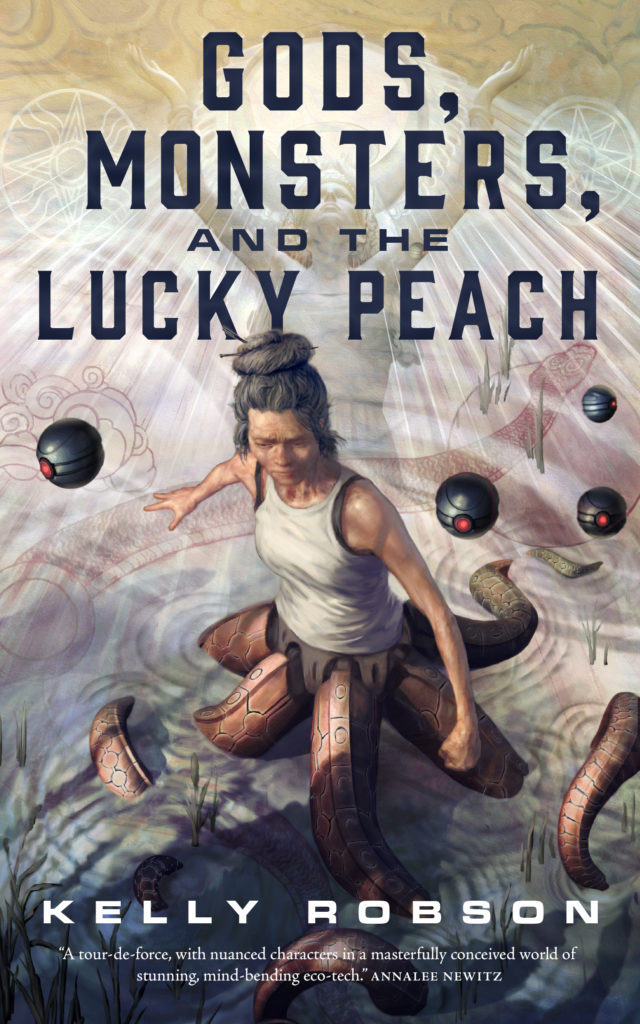 Jonathan Strahan says:
"Rich, nuanced characters, deeply compelling story, and a powerfully conceived world make Gods, Monsters and the Lucky Peach one of the best novellas of recent times, one of the highlight books of 2018, and something to look for on awards ballots come 2019."
RT Book Reviews says:
★★★★
"Robson creates a nuanced take on how time travel can be used in science fiction beyond the typical 'prevent event from happening' trope. Time travel is treated thoughtfully here, with rules and consequences that enrich the novel to the last page."

Scifi and Scary says:
You'll be missing out if you don't read this.
Pre-order at your favorite indie bookstore, or:
Amazon US | Amazon Canada | Amazon UK
Barnes & Noble | Books-a-Million | Chapters Indigo
IndieBound | Powells | iTunes