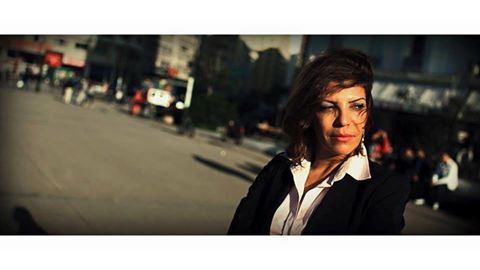 Starve Your Dog is a difficult, psychedelic examination of Morocco's totalitarian past and its effect on the present. The director, Hicham Lasri, described it in the Q&A session as a "science fiction film about a character who died ten years ago." The character is Driss Basri, a Moroccan politician that the film describes as an assassin and pawn of U.S. foreign policy.
The first half of the movie was beautifully-shot but story-free image poems — sensorial cinema, the director called it, also referencing Metallica's 'wall of sound' as an effect he was trying to create visually. It was utterly beautiful, with saturated colour and lacy light, but also overwhelming and disorienting. At least five or six people bailed out of the theatre during this part. When the story got going, things did get quite a bit easier, as Basri holds forth on his past and as the film crew starts going at each other's throats.
I was glad I saw it, but wow, it wasn't easy. The Q&A with the charming director really helped made me appreciate what he was saying, and gave me much needed socio-political context.
Oddly, Joss Whedon's name was in the credits. Don't know in what capacity, because the credits were in Arabic.