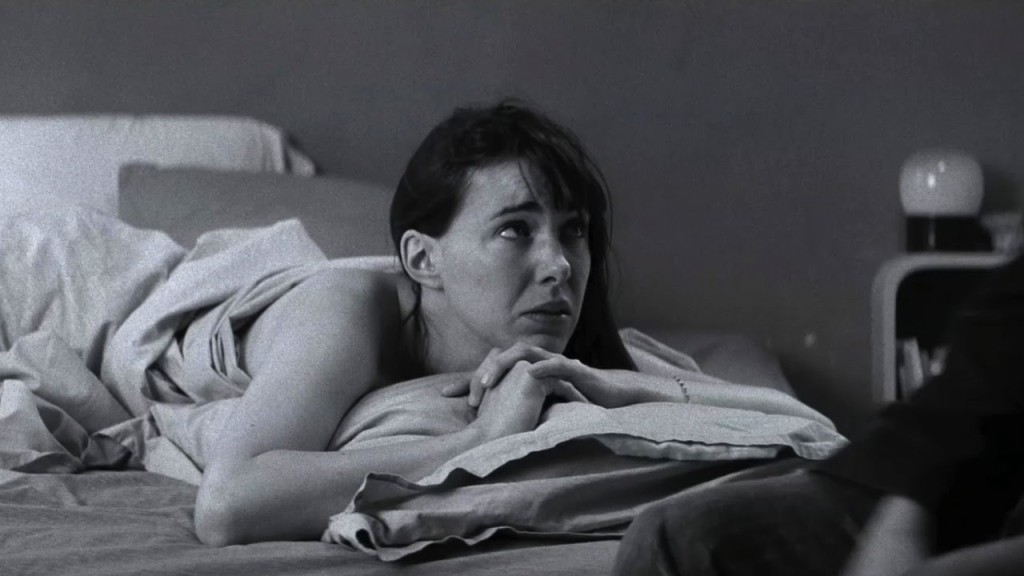 Alyx and I thought we had a decent roster of movies planned for this year's Toronto International Film Festival, with tickets for fourteen films over ten days. However, a few nights ago we were at the TIFF second floor lounge (where we often go to write in the evenings) and our Matthew, our favourite server, told us about a retired couple who see fifty movies at the festival every year. OWNED.
Our first film was In the Shadow of Women (L'Ombre des femme).
I won't recommend this movie to anyone who doesn't adore the stylish ambivalence of French film. It's a very simple story simply told. Pierre cheats on Manon. Manon cheats on Pierre. When Pierre find out, he treats Manon with lazy cruelty. And when Manon discovers Pierre's infidelity, the tables do not turn.
I loved it because:
It's anti-dramatic. It doesn't pretend it's a classic love story, just a story about people. It doesn't say anything new about infidelity, but it does seem like it might be the director's regretful apology for his own past sins. If so: good work, old man.
It's gorgeously shot. There's one scene where Pierre is spying on Manon, her mom, and friend in a cafe. The focus is on the friend's face during the conversation. For one brief moment the friend's eyes widen in reaction to the chit-chat, and it's riveting.
The women are amazing. In contrast to Pierre, whose blank face is nearly always partially obscured, the women (Clothild Courau and Lena Paugam) are deliciously expressive and engaging. They're also barely made-up with terrible hair and are dressed poorly in squalid surroundings, but somehow manage to still seem like the most beautiful, effortlessly glamorous people in existence.
The director's treatment of Pierre's is unsparing. Pierre is a cad, acting like a cad, and the director shows his warts without turning him into a monster.
It's short (only 73 minutes), but exactly the right length for the story.
The final word: If I hadn't known what to expect going in, I would have hated it. And anyone who loves French cinema probably already has tickets.